A delayed start.
December 8. 2018
I am going to end the habit of a life time and TRY not to over think this thing! Its not rocket science, we may get no further than the end of this page but lets see where this takes us anyway.... 
It is December. There is a gale blowing outside. actually howling..the dog is snoring beside me.
Maggie the labrador..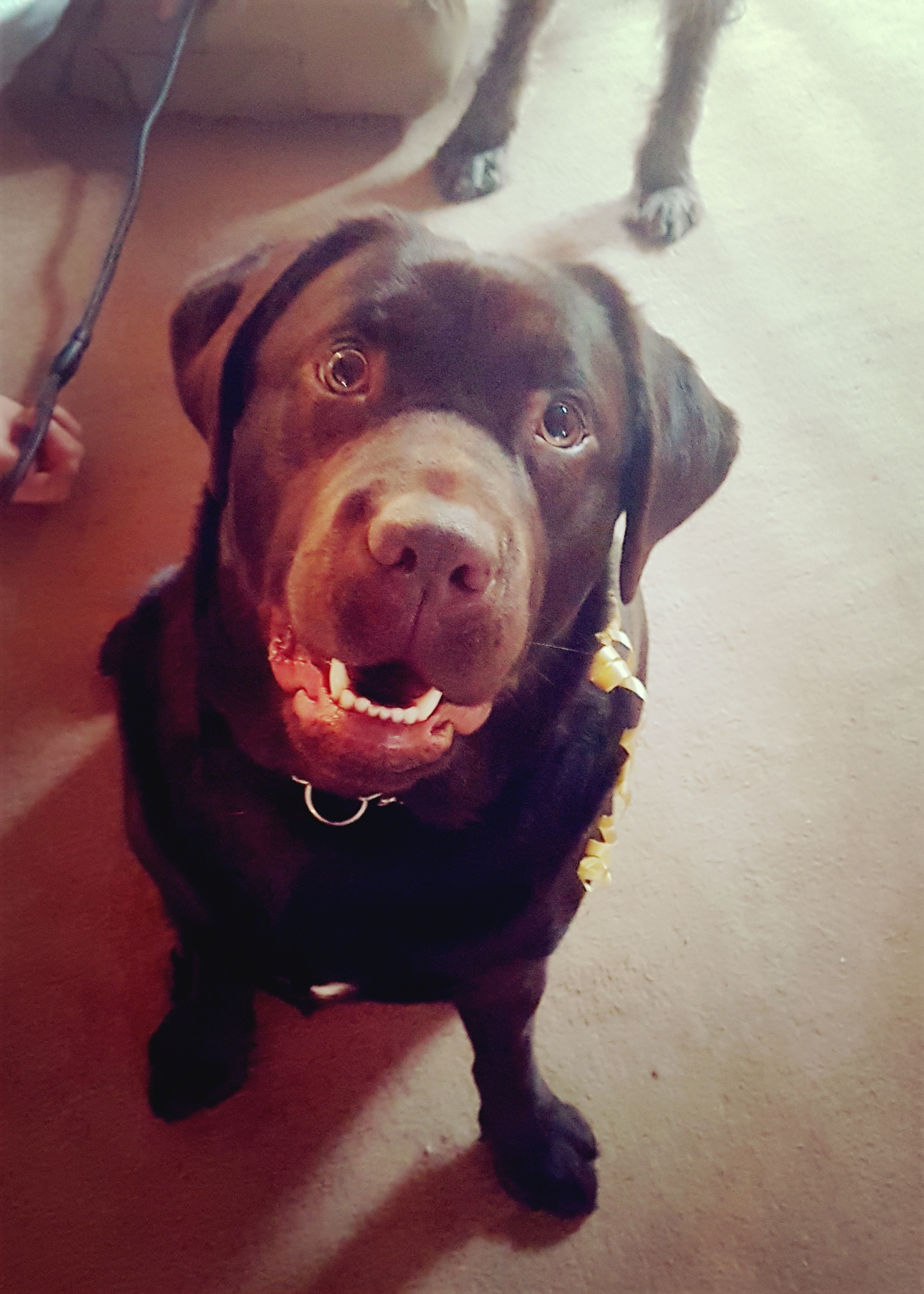 Dont believe that puppy dog look....she is a villain. And she snores very loudly. 
Summer feels ages ago....it was so beautiful this year and then it just seemed to stop suddenly. We have even had snow although it did not last for long...but I fee there will be lots more to come this year.....
I have just worked out that we have lived here at Fonsegre for exactly 1 year, 7 months and 4 days.....!!!! I have no idea where that time flew! It is one of the reasons why I am going to try this blog. I have the most useless memory and getting worse by the day so this I suppose is a way of keeping track of a few things that we get up to. 
I should say how we got here perhaps....We were living up in the North, Pas de Calais to be exact. I had never really settled there but my partner who is French, I call him Merlin, is a Ch'ti at heart...a man of the North! I thought I would be stuck there for ever! the French seem so rooted in their family heritage. But he had other plans for us and suggested we find another farm elsewhere...we had a farm in the North but it did none of the things we wanted it to do and just didn't lend itself to developing our ideas. Land up in the north is some of the best in France...they call it the Granary of France and it is just that. Farming is intensive and huge. We were priced out on land there so started to explore other areas. Bourgogne was not on the list as I love the sea but Merlin found this place and it captured his heart. My heart was a little slow to catch up. I couldn't see it at all to start with. It seemed so huge and abandoned and far away from the people I had come to know and the friends I had made. I also liked the fact that living in the North meant I could pop back to the UK when I needed a little fix. I had lived in London for a looooong time...moving to France had never been on the agenda so the idea of moving further inland away from friends, the coast, easy routes to the UK...well...it unnerved me slightly. Fonsegre was even more tucked away and I had no idea if it would work. But Monsieur talked me round though in the end, took him over a year mind!...but eventually I found myself sitting in a notaires office signing pages and pages of documents, crying a little, laughing a lot and then we were handed the biggest bunch of keys I had ever seen!!! 
We walked through the gates and drank champagne with the seller and the agent, a big gruff man who had refused to open the shutters when we had looked round the house, it was all about the land and the farm so I felt I had bought a house in the gloom, not really seeing what was what! it all felt very surreal at the time. But they all wished us luck and then left and that was it. Wow!.... the biggest bunch of keys made absolutely no sense whatsoever but they were ours!
Sleeping here that first night felt very special. It is hard to explain but it felt instantly like home..I have always been a bit of a restless soul...that saying about the best place for a picnic being just round the next corner is very applicable to me! I have always wanted to go off somewhere else....and yet here I was making a HUGE commitment to a huge rambling house in the middle of nowhere! I hadn't even known if I really liked the place and here we were surrounded by stuff belonging to someone else but long ago abandoned, we had very little money and not much idea about where to start and even less idea about what lay ahead....Merlin knew he had the land but I didn't really know what I was getting in to! 
Now, 19 months later, we have a Bed and Breakfast, a working farm and a steady stream of friends and family...thats the best part for me...the people that come have filled Fonsegre with so much love. the place had been empty for a while and all those people who have visited us have just filled it with joy. Guests, friends, everyone...Fonsegre is coming back! 😄xx